Welcome to Ambrosia Restaurant; a contemporary gastronomic proposition that tantalizes your palate and excites your senses with the freshest and most delicious ingredients from local producers.
All day – Every day
Ambrosia Restaurant is found on the ground floor of Steris Hotel, facing the beach and the blue sea and it serves every meal of the day, every day from 7.30am to 11p.m.
We serve breakfast from 7.30am to 10.30am, buffet style, with Greek and international delicacies.
During the day from 10am to 5pm, the snack bar serves snacks, light meals, juice and refreshments at the beach or by the hotel's pool from 9.00am to 8p.m.
Taste of Crete
You can also taste our a la carte menu in a modern, fresh and delightful environment on the terrace of Ambrosia restaurant, where one can enjoy the mesmerizing views of the big blue.
Our variety of dishes is the product of a fine balance between the timeless traditional Cretan cuisine and contemporary culinary trends, which will satisfy even the most demanding. We also serve vegetarian dishes.
Wine and Dine
Not to mention that there is no fine-dine without the appropriate wine. Choose the wine that will rightfully complement your order from our wine list, with the help of our friendly staff. Our team is eager to serve you in the best possible manner and assist you in any way possible, always with a smile.
Ambrosia Restaurant is your best alternative to a busy night out in the city, after a long day exploring Crete, and we'll be happy to host your relaxing dinner.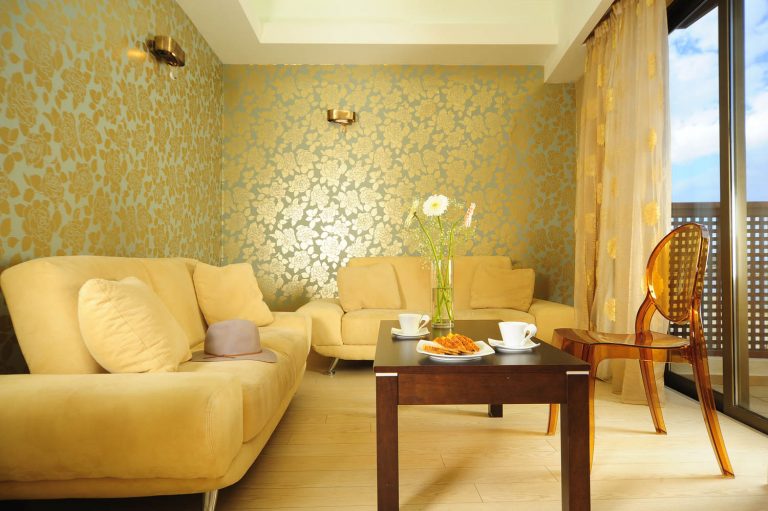 Elegant and colorful, the accommodation offered at Steris Hotel is friendly and exclusive at the same time, creating a unique experience you discover yourself when visiting Rethymno, Crete.
Discover